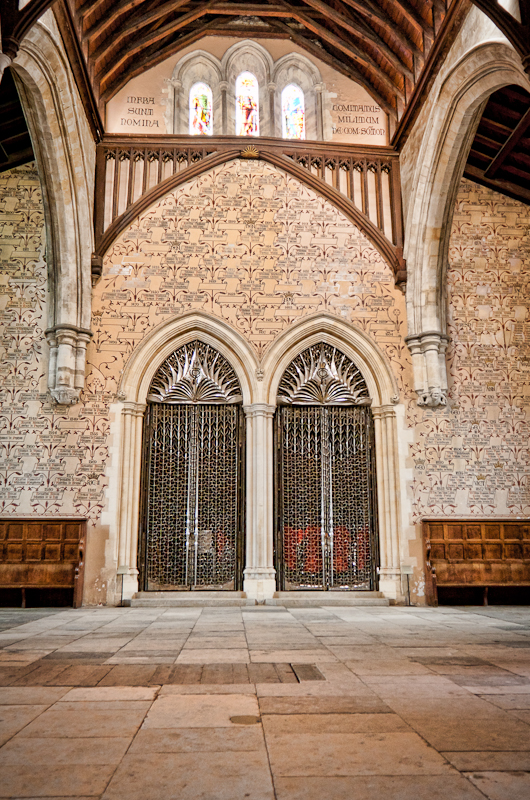 One of the first sites I stumbled upon in Winchester was the Great Hall. It was built some time around 1235 AD under the reign of Henry III and was the venue of dining as well as the administration of justice (hopefully not at the same time). When the Great Hall was built Winchester was the political capital of the English Empire. The doors you see above were added much later, but I thought they were quite interesting nonetheless.
Here's a closer look at the detail (click on the photo and then click once again to enlarge).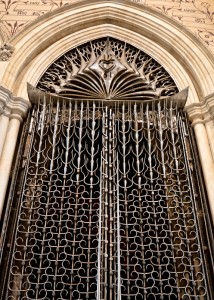 Here's the other end of the Hall. The round table top on the wall is an "imitation of King Arthur's Round Table." The wood used for the table top is circa 1275 AD.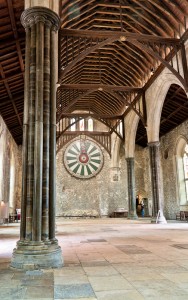 There weren't many visitors here and no one supervising, so I spent about 45 minutes trying different angles and lenses to capture this place. Yeah, I know, you'd think I would have captured a masterpiece with that amount of effort.
OK, so enough history already! It was about lunchtime, so I headed out in search of a pint of ale and some curry. I didn't want some place in the epicenter of tourist activity so I wandered the side streets and alleys until I found this place.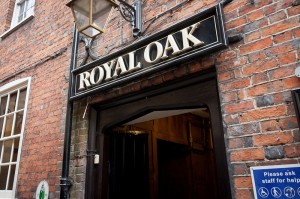 It claimed to be the oldest bar in England (established 1002). I didn't care as long as the beer was cold and the food was fresh. And indeed they were.
Next stop Winchester Cathedral…
Dwight