Monthly Archives:
May 2011
I recently returned from a business trip to England. Whenever I go abroad for business, I take advantage of the opportunity to spend an extra day and do some exploring and photographing– "shooting", if you will. This meeting was held in Reading, which had it's own charm; but it wasn't the primary goal of the pleasure portion of my trip. The day after the last meeting I set out on the advice of a local friend to explore the town of Winchester. It was about a 40 minute cross-country train ride from Reading.
I normally do some advance research before traveling abroad, but this time I entered Winchester knowing very little about it. I've found sometimes that traveling in ignorance is traveling in innocence. If you enter a location with no preconceived ideas you afford yourself the luxury of discovery. This can add a valuable element to photography. It was under just those circumstances that I set off on foot from the train station in Winchester.
I just headed in the direction that seemed most likely to be fruitful for photo opportunities. Fortunately there were street corner signs that directed visitors to the local attractions. This not only gave me a sense of what direction might be most rewarding, but also gave me a clue to what attractions were available. (Note: don't try this in most US towns or cities. Arriving at a typical bus station in the US and just striking off on foot to explore the local treasures may not expose you to the sights or experiences you had intended).
So here in Winchester I wandered and explored a lot. The following is just a preliminary "taste" of the things I saw.
There was the "Typical British Guy"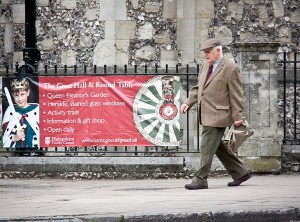 There were British Schoolkids (hey, we have all awaited that essential moment in life as children)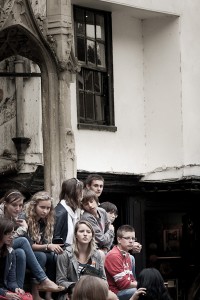 And there was historic architecture (the 13th century Great Hall, showing what is advertised to be King Arthur's famous Round Table)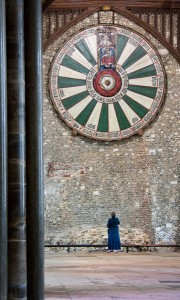 As it turns out, Winchester was a good place to explore.
More to come soon in Winchester Part 2,
Dwight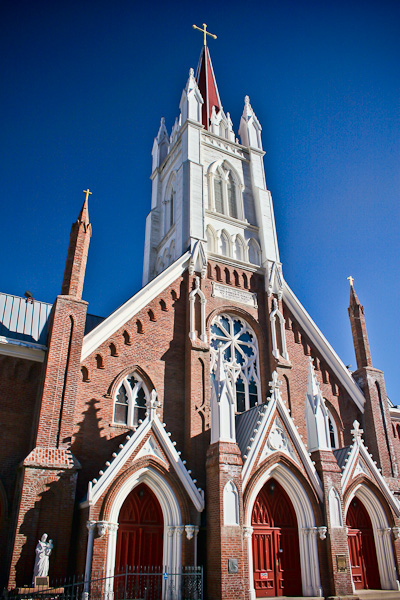 Just a quick note to let you know what is going on. This promises to be a busy summer and that bodes well for photo opportunities. First of all, we have already completed a short hop to NYC (photos here…http://atterholt.com/galleries/new-york-city/). Also coming up later this summer are trips to England, and a follow up trip to Europe (possibly Italy). There will also be a brief jaunt to New Orleans in the mix. Most of the travel is for work, but I usually try to build in a day or two extra to get some photos. So watch this space for new photo galleries and blog posts over the next several months.
Why this photo? Well, because I always anchor my posts with a photo and this one just happens to relate to travel. I took it while my wife and I were on vacation in Reno. This was actually taken in Virginia City, a location with a nice quality of light. I'd like to explore this area further one day.
More to come,
Dwight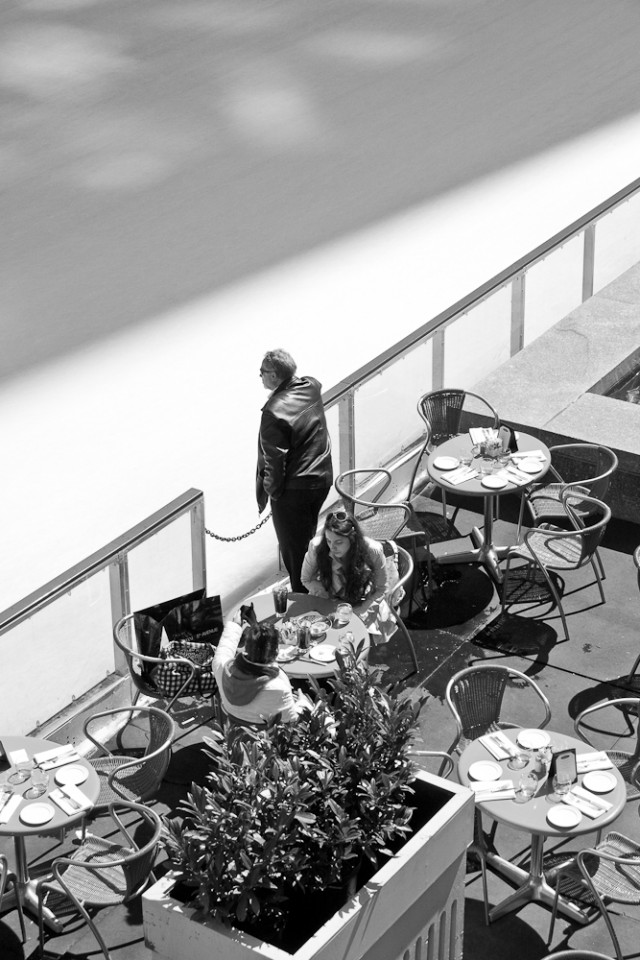 There are times when I shoot a series of photographs and have an immediate fondness for a particular photograph that is not always shared by casual observers. This photo is a case in point. I immediately liked it, but it didn't seem to hold any particular appeal to viewers when seen with other photos in a slideshow.
I vividly remember taking this. My wife and our friends were standing in line purchasing tickets to go to the top of the Rockefeller Center. I took the opportunity, thanks to their patience, to wander around when I spotted this guy in what appears to be a moment of revery or reflection. There were massive crowds where I was on the upper level; so the juxtaposition of the guy staring out across the ice in relative solitude and the two women at the table right next to him, apparently oblivious, seemed to provide a frame for his moment.
I also liked the balance of light and shadows above left as a counterpoint to the more contrasty and detailed lower right. The angled hand rail and the delineation of the shadowed area on the ice further define the difference between the two zones and drives the eye through the photo. Since the guy is the only element that occupies both sectors of the photo, it brings more attention to him, in my mind.
Did I take all of this into consideration when I took this photograph, of course…not. When I looked down at this scene I was just immediately interested in what was going on there. It said something to me about a moment in the lives of people. So I shot it.
Why black and white? I have never taken a photography class in college and was never a member of the "if it's not B&W, it's not art" crowd. But I have been a fan of great B&W photos even if I view it as just another technique. In my own photography I have wondered how to decide when a photo should be in color and when it shouldn't.  I've naturally evolved a sense that if the photo has merit but the colors aren't working toward the intent of the photo, I try it in B&W. If that works better, I go with it.
So do I abandon this photo if it doesn't appear to have mass appeal? As much as I'd like to have as many people enjoy my photos as possible, the fact that I value it is enough. I may revisit it in a few years and make changes or reassess my opinion; but that's okay. It's all part of the process.
Later,
Dwight