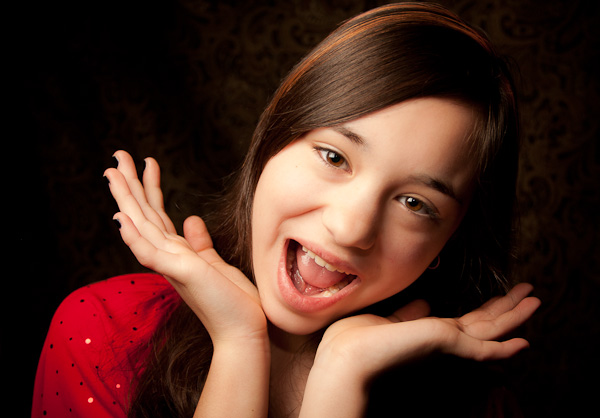 Christmas and birthdays are great times to get new toys. This year not only did I have the pleasure of spending the first white Christmas in 17 years with family in our cozy home, thanks to the wonderful generosity of family members I was blessed with more photographic toys. Among them were an upgraded speedlite and a small on-camera diffuser.
I've spent years avoiding using anything more than a speedlite (flash). I assumed that lighting equipment was like heroin– you'll always want more. But now that I had two speedlites, I couldn't resist availing myself of some inexpensive lighting accessories as an early birthday present. I mean, I had to get lightstands, right? And it wouldn't hurt to get a shoot-through umbrella and maybe even a softbox…I mean, hey, I have a birthday coming up, right?
So about $350 later, yes I did some shopping around and found a couple of great bargains, I suddenly found myself with a small home studio.
Since I have been blessed with one handsome grandson and three beautiful granddaughters, I have no shortage of available models. And they work for food. The photo of Kali, above, was shot with a speedlite in a softbox. Having been disappointed with my past results from an on-camera speedlite, I was quite happy with the photo above. Six months from now I hope to have made so much progress that I am ashamed of ever posting this photo.
Technical Information
Camera: Canon 40D
Lens: Canon 17-40mm f4/L at 29mm
1/250 sec. at f/4
Speedlite: Canon 580 EX II
Cheetah Speed Pro 14″ x 14″ softbox
Backdrop: a piece of fabric leftover after my wife re-upholstered the dining room chairs