I'm not sure why, but somehow this photo keeps attracting my eye. It's not a typically compelling scene, or flashy, inspirational, enlightening, or striking. I guess it's just a little slice of a moment in life. I took this photo just outside the Basilica of Bom ("good" or "holy") Jesus in Goa, India. There were some vendors scattered about outside the Basilica and this dog was just doin' the dog thing next to a vendor's cart. So what do you think…compelling photo, or cheap snapshot?
Here is a photo of the front of the Basilica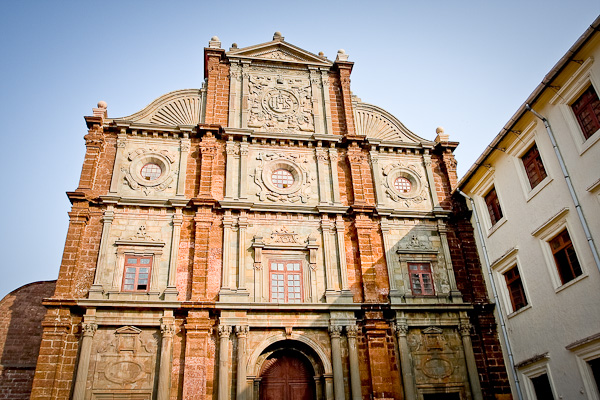 The Basilica Bom Jesus was consecrated in 1605 by the archbishop, Dom Fr. Aleixo de Menezes. Wondering why a basilica would be in India? Goa had been a Portuguese settlement/territory since 1510. Contained within these walls are the remains of St. Francis Xavier, co-founder (along with St. Ignacius Loyola) of the order of Jesuits.
The Remains of St. Xavier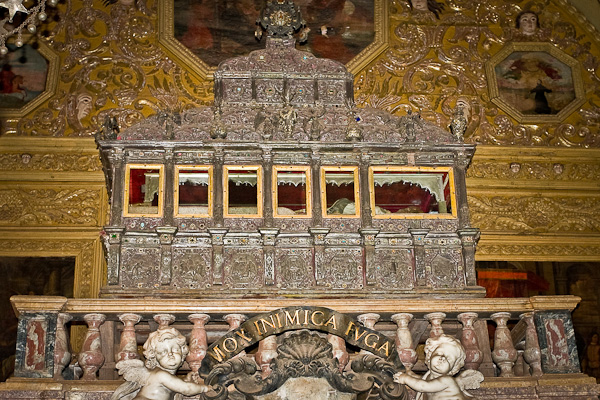 Suffice it to say that it was quite a departure from the local surroundings on the India coast of the Arabian Sea.
Speaking of which…
Another Departure from the Surrounding India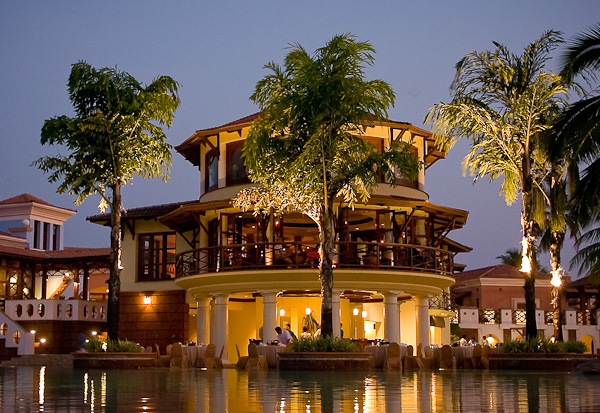 This is where I crashed every night. Yeah, I wasn't exactly roughing it. Hey, it was a business trip…it's not my fault.
Happy travels to all,
Dwight